Hello and welcome to my website! This'll mainly just be a place for me to share my art and my writings and such, though I don't make much art anymore. You can call me Goodnight or MEATWARE (caps not needed)!
If anything on this site looks weird, try zooming in or out using the ctrl and + or - keys on your computer! Sorry to say that this site is not optimized for mobile, and is meant to be viewed on FireFox!
I always try to update this site consistently, if you see any unintended bugs or glitches, please tell me!
aromatic
// lavender + lemons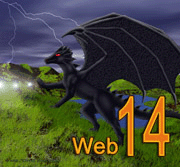 This site is rated web 14! There may be swearing, violence, and partial/artistic nudity on this site!
My buttons!
Other cool sites!
Some resources for you!